---
Tags
RAMADAN CHARITY, INFAQ
Description
WOMAN SOCIAL ENTERPRISE PROJECT

Regional Development Community Berhad (RDC) is a company limited by guarantee (CLBG)  established with the aim of creating sustainable communities across the Asia Pacific region in a holistic approach grounded on principles of empowerment, inclusion, social justice, and collective action.  RDC works together with identified collaborators from these countries via community engagements, business ventures and development projects that are in line with some of the United Nation's Sustainable Development Goals (SDGs).

RDC aspires to build the capacity for women entrepreneurship  in the communities in line with SDG  targets to empower women and girls across all its programmes and advocacy.  In many parts of the Asia Pacific region, although there are more women than ever in the labour market, there are still large inequalities in some regions, with women systematically denied the same work rights as men.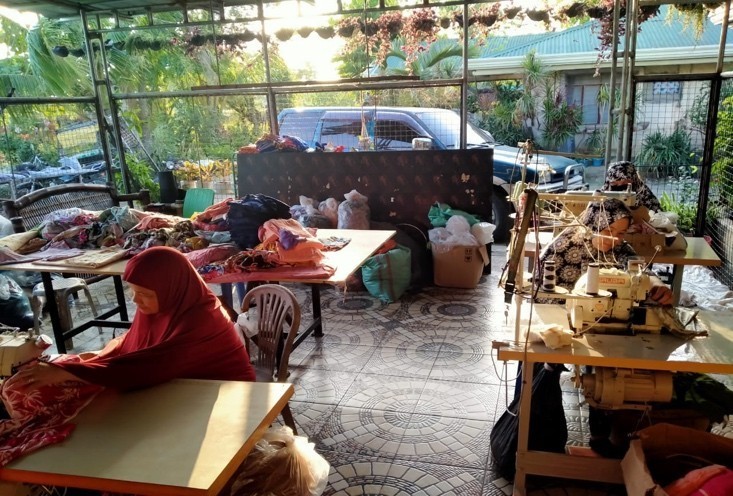 Photo 1:
A group of women dressmakers in Nueva Ecija, Manila sewing from home.
The Project Objectives:
RDC plans to embark on raising  funds to establish an all female Muslim entrepreneurship social enterprise in Nueva Ecija, Manila.  Tahiyyat Clothing Co, which focusses on producing muslimah clothings for adults and children, will be able to provide job opportunities to new female muslim reverts and enable them to be economically independant.
Location of the project:
Barangay Bayanihan, Gapan City, Nueva Ecija

The Project Cost:
Budget includes costs of equipments, rental, utilities, material supply, workmanship, operation and management costs. The project which will be implemented in 4 phases over a period of 3 years. The first phase is estimated to cost about RM 50,000.00

How to Donate :

Bank Transfer:
Bank: Maybank Bhd
Account Name: Regional Development Community Berhad
Account No: 5505 1129 0099
Ref: women
Contact us:
Email: info@rdc.asia
Office: +603 4161 2900
WhatsApp:  +6011-12862762
Terms
Term and condition
Receipt will be issued for all contributions/infaq received.