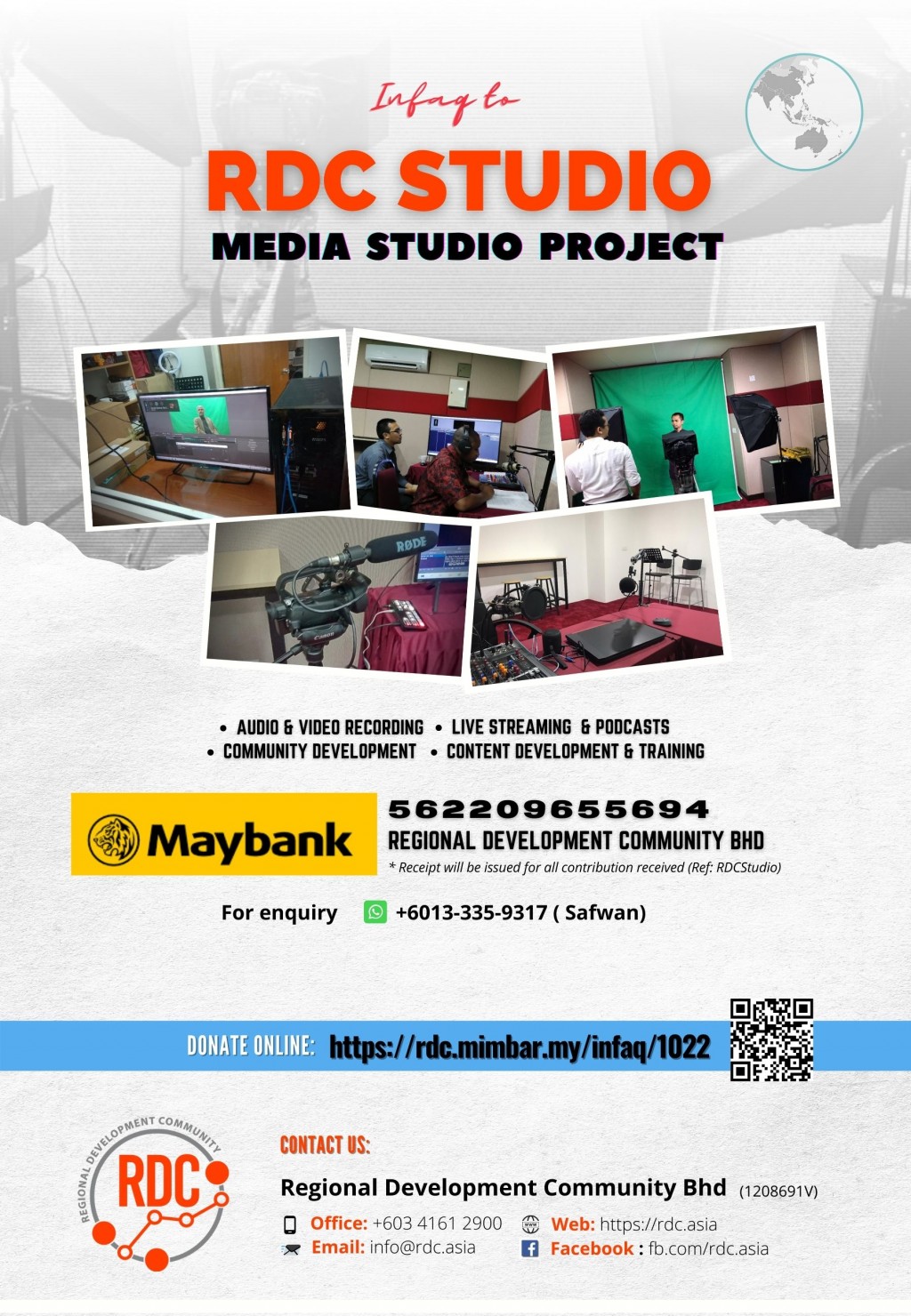 ---
Tags
Description
Background

Regional Development Community (RDC) Bhd has initiated to establish a media studio (RDC Studio) as a platform for sharing community development activities carried out. The planned activities and programs are as follows:
Weekly Mandarin Internet / Media  Channel
Weekly Talk Show Live / Recording
Weekly interview on personalities involved in various community development programs
Short video series on Sustainable Development Goals (SDGs) Education

Many More
An office has been rented for the above purpose and renovation works for the construction of the studio has already been initiated.
To complete the setting-up and run the first phase of the RDC Studio Project, funds amounting to RM50,000.00 is required. For this RDC Bhd is seeking contributions/infaq from the community.
Contact us:

Email: info@rdc.asia / media@rdc.asia
Office: +603 4161 2900
WhatsApp: 
Terms
Term and condition
Receipt will be issued for all contributions/infaq received.
Payment Methods
Billplz
Bank Transfer
Cheque
---
Campaign Updates
RM 12,696.00
received from 128 contributors
25% of RM 50,000.00
Infaq Status:
Ongoing
Above information is updated as of 24th May, 2023.